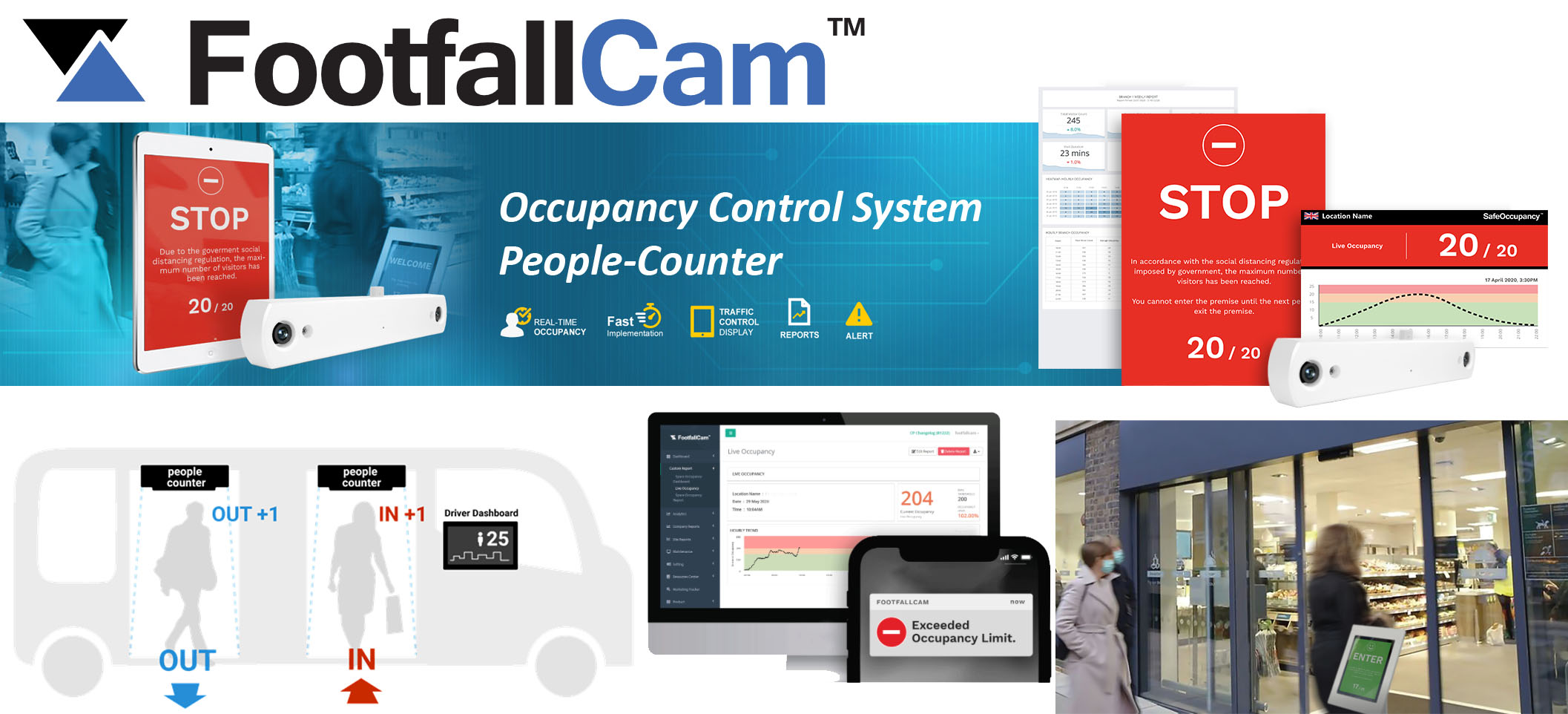 Quick and Easy Implementation:
Installation and setupwill only take a few moments.
Full installation service provided.
Complimentary installation support is provided for clients who engage their own engineers.
No need for extensive network cabling as the system can also operate in offline mode.
Short delivery lead time:

< 100x units in 1-2 days
100+ units in 3 day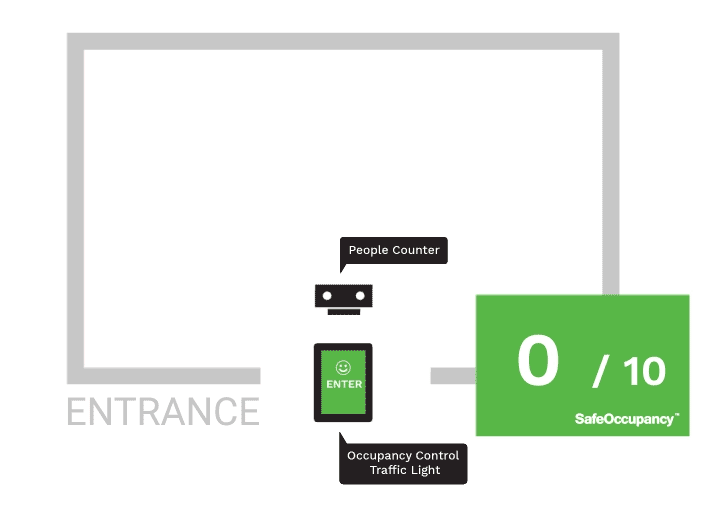 How Does it Work?
Install FootfallCam 3D Plus™ at every entrance of your facility.
Define the specific occupancy limit imposed by the government on FootfallCam Analytics Manager V8™.
Set up the display device at the entrance to display the real-time dashboard for occupancy data.
Display of colour Indication to highlight the occupancy level of your premises:
Green (within the threshold);
Red (exceeding the threshold).
Trigger instant alerts to the person-in-charge for their immediate attention if the threshold is breached for occupancy control.
Daily reports for management.
Social Distancing Compliance with Smart Displays to Control Traffic Flow
FootfallCam accurately counts how many customers are going in and out of your building, giving you real-time data on the number of customers inside – your occupancy. A tablet display at the entrance uses a simple traffic light system to inform customers whether they should enter, or whether the maximum occupancy has been reached and they should wait. When other customers exit, the screen will update accordingly. This allows efficient occupancy control for essential businesses such as government buildings, transit transportation vehicles, hospitals, banks, retail, etc.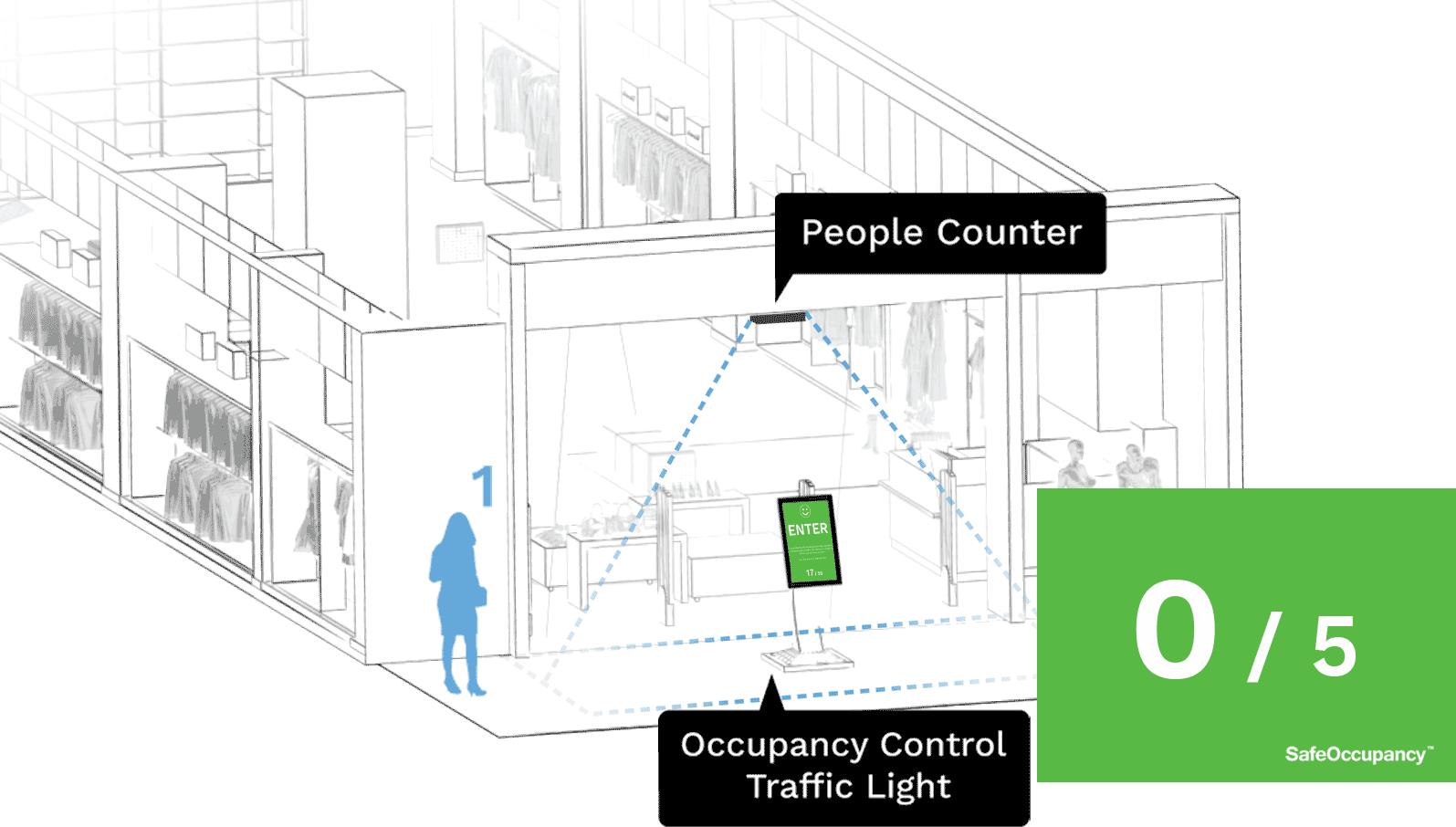 COVID-19 Occupancy Monitoring Video
FootfallCam Product Video